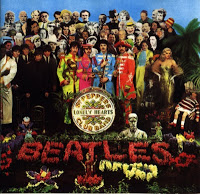 It rolls out every year with an announcement in the 'off season' which guarantees it lots of attention, followed by an award show quickly enough to hold that attention. Or does it?
I wondered. I called Simon F an ex-music journalist, ex-muscian, ex-video director and writer for an opinion. His first reaction was abusive, however when I asked for a quote I got "wake me up when its over".
Looking down this years list and as usual I'm irritated. Why does the formula have to be repeated so slavishly with all the usual nods in all the usual directions, one credible pop, a couple of neo-folkies a token look at contemporary jazz, trendy alternative one etc etc.? It's in a competitive area agreed, Mojo, Q, NME,Ivors,MOBO's and Silver Clef (google it) amongst many others celebrate the Brit music scene and I suppose they have to maintain their brand very carefully. It is after all the Barclaycard Mercury Music Prize.
I think my irritation is because the Mercury Prize reminds me every year about something that I do care about. As someone who has been actively involved with British music for a very long time I'm unhappy about the inability of the music industry to properly recognise and archive the achievements of it's music community. America has very many awards shows but nestled in there is the 'Rock and Roll Hall of Fame'. I've been to that show a few times, I saw Pete Townsend induct the Rolling Stones beginning his speech with " I hate that bastard Mick Jagger", Lou Reed induct Dion with an atmospheric poem composed for the occasion, and Little Richard induct his neighbour from Macon,Georgia Otis Redding. I could go on. I have never failed to feel humbled and proud of my involvement with music at that event. I believe the UK music community deserves the same attention and respect, and feel the UK music industry has been short-sighted in not combining its efforts to find ways to properly celebrate its creative legacy. There is a British Music Experience at the O2 I could recommend to you, but that's it.Its not something that can or should be left to the media, most of their coverage of music is either hagiography or pop sociology,with no real sense of music as an artform.
Perhaps if a UK MUsic Hall of Fame existed the Mercury Prize would be free to present a genuine annual debate about the state of the art in music, to discover and award the most creatively significant albums of the year? Let's face it we need such a debate. The fact that so many releases can be tagged so readily tell us that niche marketing rules, and new artists are in danger of being sucked into style tunnels when they should be heading off into the great unknown.The frantic commodification of music is depleting the creative activity. The discussions around both art and literature are more intense than the music discussion these days aren't they? I'm worried about Simon F's quote but I'm more worried about the quote from Lou Reed's friend Donald "stick a fork in their ass and turn em over,they're done".
http://www.dougdarcy.com/wp/wp-content/uploads/2014/01/sgt-pepper.jpg
194
200
admin
http://www.dougdarcy.com/wp/wp-content/uploads/2018/06/dougDarcyLatoWhite.png
admin
2010-08-14 14:44:00
2015-03-23 22:47:27
Mercury Music Prize